Subject to Change Without Notice
---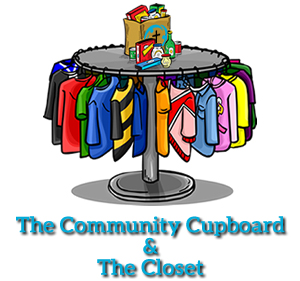 Our Community Cupboard continues to be open for anyone in need on the 1st and 3rd Thursday evenings from 6:30pm-7:30pm in our Faith and Friendship Center.
You enter on the south side of the building. We have opened The Closet (gently used clothing, shoes, and coats for all ages of children and adults) back up in conjunction with the Community Cupboard. Please email us at info@stullcoff.com to set-up an appointment to drop of clothes;
Do NOT leave donations at any doors around our church campus.
We are hoping that someone might be looking for a way to give back and/or do a food drive that could be beneficial to our Cupboard.
Please email layleaderbrenna@stullcoff.com to arrange a time to drop off.
We appreciate help in getting these items in particular:
Cereal
Peanut Butter (Creamy or Crunchy)
Macaroni Noodles
Canned Fruits
Canned Beans
Canned Complete Meal Soups
Canned Chicken
Condiments (Ketchup / Mustard / BBQ Sauce / Salad Dressing)
Boxed Mac & Cheese
Vegetable Oil
Garden Produce
---

Harvesters Rural Mobile Distribution

Dates:
Feb 23 / March 23 / April 27 / May 25 / June 22 / August 24 / September 28 / October 26 / November TBD / December 28
Perishable food items are distributed to anyone in need on a first come, first serve basis until we run out.
You can reside in any county in Kansas.
You do not have to show any proof of income or address.
You do have to sign in with last name, zip code, how your household is split by age grouping.
NO SMOKING on church campus!
Be polite and courteous to the others in line and to the volunteers.
---